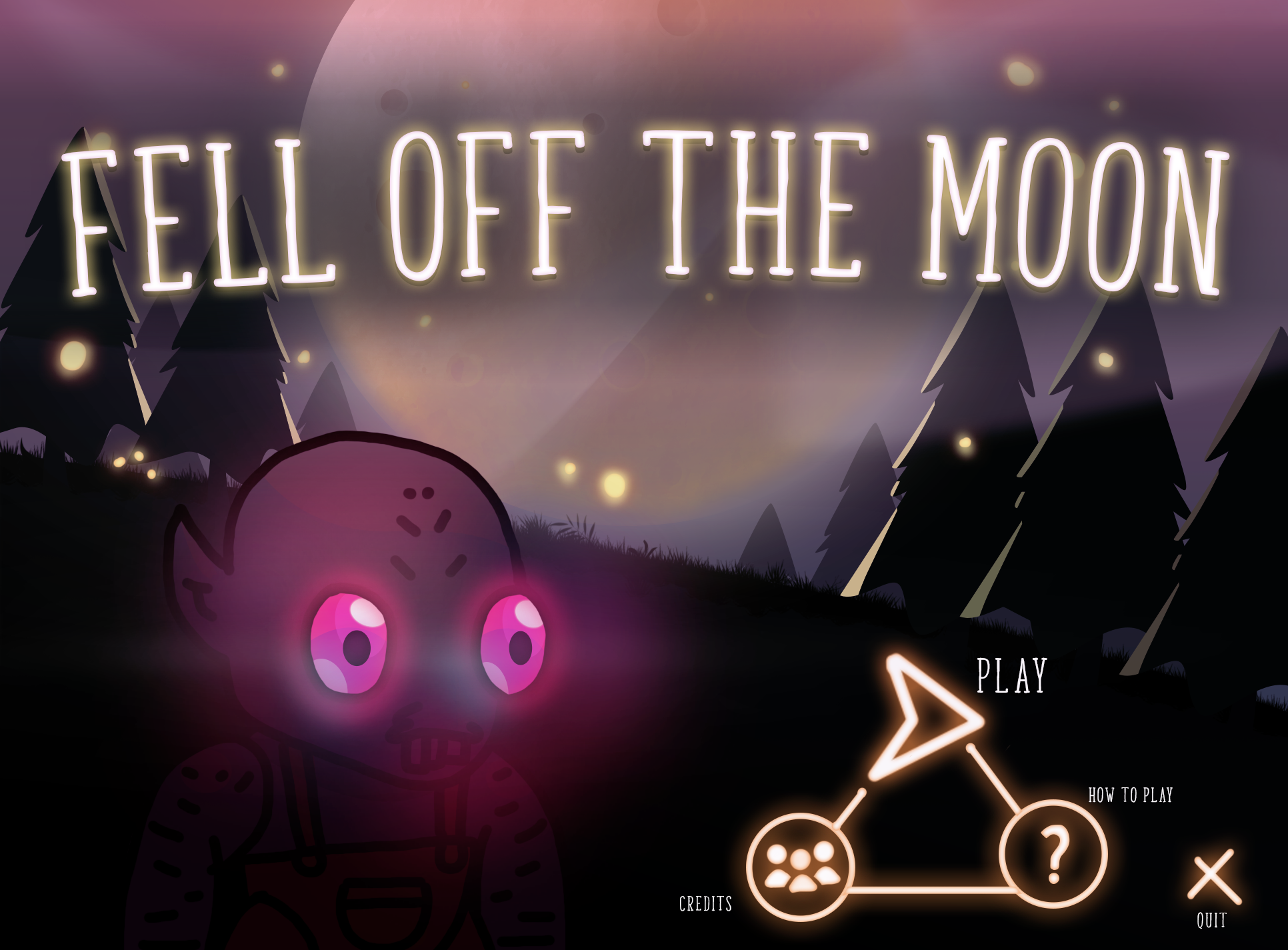 Fell Off the Moon
Pawpaw, originally from the Moon, had a terrible crash while he was passing by the Earth: his spaceship got totally destroyed. He has to gather as many "gift boxes" as possible in order to repair his spacecraft, so he can go back home!


How to play
Left mouse click on a crystal, drag and drop it wherever you want so he can collide with it and change his direction.



Comments
Log in with itch.io to leave a comment.
Hello there, I loved the arts, and the music! You did a awesome work in just one week! Keep Up!
Some bugs I had:
- I cant pass Level 2 when I click to go "next level" it dont do anything.
- I think some arts are a bit "blurry", but dont know if it was the intention.
- At the start of the game when it asks for a name, just have a "back" button that goes to menu.
- Buttons "credits" and "how to play" dont work.
Please update if possible :3
Thanks for letting us know about these bugs. They should be fixed now!
PS. Lava definetly kills now.
Thank you for playing and taking the time to give us feedback! (@Dare commented above about the bug fixes).