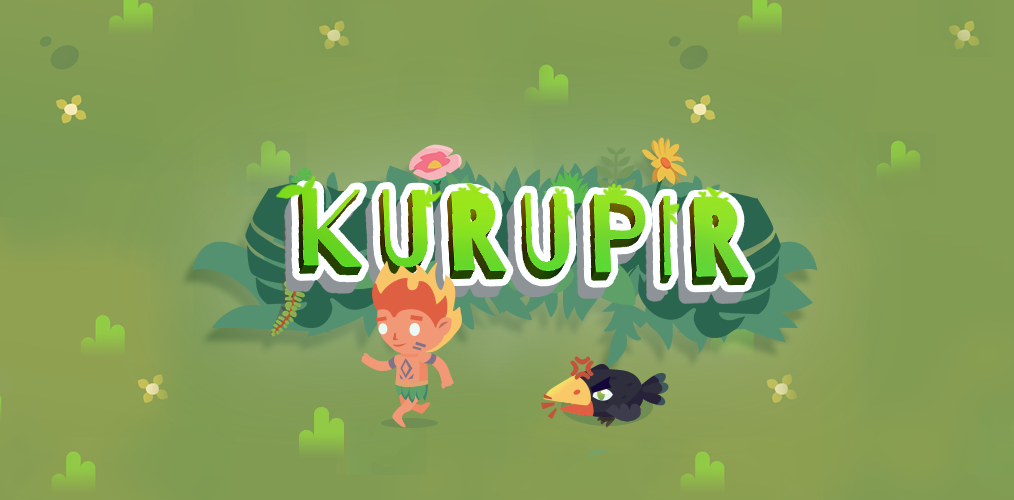 Kurupir
A downloadable game for Windows
A B O U T
Restore the forest!
Kurupir is a strategic turn-based puzzle game where you must reach the exit sign before being caught by the enemy crow, which you can distract by throwing 'seed bombs' to grow trees. But be careful, as you only have a limited number of seed bombs and moves per level. Good luck!
C O N T R O L S
MOVE ↑ ↓ ← → ARROW KEYS
THROW SEED BOMB 🖱LEFT MOUSE CLICK
RESTART ⏎ ENTER
OPTIONS ESC

C R E D I T S
🎨 ART 🎨
Nielisson | https://nielisson.com
🎵MUSIC 🎵
Mighty Muso | Website | Soundcloud | Twitter

💻 CODING 💻
Sebastian | https://potassium3919.itch.io/
D I S C L A I M E R

The game is still under development and contains a few bugs, so please bear with us while we fix these and add more fun levels!


Comments
Log in with itch.io to leave a comment.
Very creative mechanic, and I loved the artwork :)
Parabéns pessoal! curti demais!
Como sabia que alguém entenderia seu comentario? haha Obrigado ^^ Ainda estamos melhorando o jogo =)